In February, Stacked Deck Press continues a busy 2018 with shows in California and the Midwest!
Come See Tara at AnaCon 2018!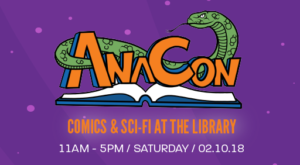 This Saturday, February 10th at the Anaheim Public Library SDP will be at AnaCon! Come visit and see Tara for your favorite SDP titles as well as one-of-kind artist trading cards and original sketches made to order! This event is FREE! So those of you in the greater Los Angeles/Orange County area have no excuse not to come!
SDP Joins Prism Comics at Planet Comicon Kansas City 2018!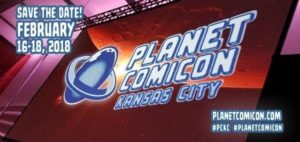 Four the fourth consecutive year, Prism Comics will be exhibiting at Planet Comicon Kansas City! Stacked Deck Press will be joining Prism again this year at their table in Artist Alley this February 16th through 18th at Bartle Hall! Come get your fave Prism and SDP titles ATC's and sketches-to-order from Tara! Saturday Feburary 17th at 2:00 PM, don't miss the panel discussion, Out in Comics, featuring Tara, Marshall Edwards, Christianne Benedict, Max Dlabick, and Kirsten Steitz!