Stacked Deck Press has a big year planned for 2018, and we're kicking off with a January full of events and new releases!
Come see Tara at Cos-losseum-San Diego 2018!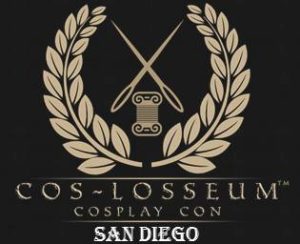 Come to Cos-Losseum San Diego this January 6th and get your favorite SDP titles! Tara will be signing books and selling sketches.  Proceeds from the show benefit the Lupus Foundation of Southern California, so come out for a good time and a good cause!
SDP makes its first appearance at the Hemet Library Comic-On!
Come to the Hemet Public Library this January 13th! Tara will be selling sketches and all the SDP titles  at this very special community comics show! We'll also be offering the first issue of a brand new title, Lipu Sitelen! The show is free to library card holders. For those without a library card it's $3.00 at the door. Support comics literacy in your community!
SDP's Tara Avery and Sonya Saturday will be at Pasadena Comic-Con!

This January 28th, come see Tara and Sonya as they promote new titles! Tara will be offering SDP's latest The Complete Gooch, compiling the full run of the popular bisexual-themed webcomic, including bonus material and an all new cover! Sonya will have a variety of brand new prints and publications showcasing her naughty, yet nice sense of humor!