There are plenty of developments here at Stacked Deck Press, from new releases to upcoming projects! Let's get to the details…
Calogrenant Book the Second: Maiden Britannia is now available!
The much awaited second volume of Gillian Cameron's saga about a transgender knight of the Round Table is now available here on our site and on Amazon! Calogrenant Book the Second: Maiden Britannia tells the story of Callie's further exploration of her newfound womanhood, and her guide to this new life is none other than Morgan Le Fey! Cameron's deft storytelling touch takes the reader through moments of adventure, humor, and uncanny spirituality!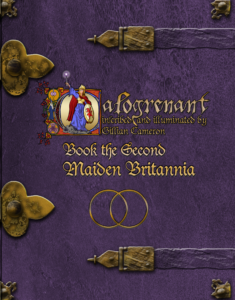 Remember, it's a little less expensive if you purchase it directly from us at SDP! In addition to getting it on our website you can get it from us at…
San Diego Comic Fest 2017: Meet Gillian Cameron in person!
Gillian and I will be in Artist Alley at this year's San Diego Comic Fest from Feburary 17th through the 20th! We will be launching Calogrenant Book the Second there. So, be sure to come and get your copies signed by Callie's creator herself! We'll both be selling sketches, and all of your favorite SDP titles will be available at our booth. If you're in the San Diego area, don't miss this one-of-a-kind, creator-focused convention!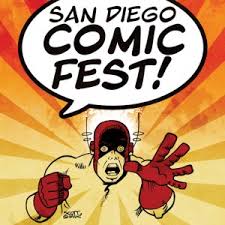 But perhaps you're NOT in the San Diego area. Perhaps you're in the Long Beach area, and you want your SDP titles. Then don't miss…
Long Beach Comic Expo 2017: Prism Comics and SDP!
Prism Comics will once again be at the Long Beach Comic Expo this February 18th and 19th! You can get all of your favorite titles at their rainbow festooned table at booth 903, including the popular Queer Heroes Coloring Book! Remember Prism Comics is America's leading non-profit organization supporting LGBTQ comics, comics creators, and fandom! Your purchase of ALPHABET supports the Prism Comics Queer Press Grant, which each year goes to an up-and-coming queer comics creator!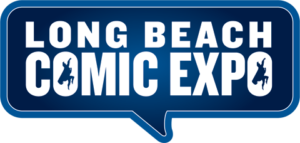 Now we know about SDP titles present and past. But what about the future?
Final lineup for all-trans+ comics anthology "We're Still Here" to be announced in February!
Editor Jeanne Thornton and I have been pleasantly overwhelmed by the enthusiasm and volume of response to our call for submissions to We're Still Here, our all-trans+ anthology! Because we have so many submissions, and so many of obvious quality, but limited space in our book, Jeanne and I have been busy evaluating the proposals to come up with a selection we feel will make for the best book possible. Later this month she and I will announce the final lineup of creators who will be contributing to this very special and important publication. All of you who submitted, don't worry, we will take the time to review your proposal carefully. It's just taking a bit longer than expected.
Thank you all for your support and the wonderful response!
Your pal,
Tara